Contact Us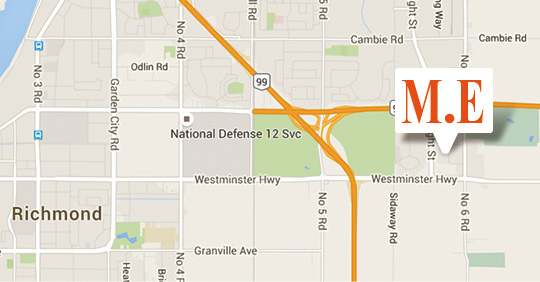 Address:

#1263 - 13351 Commerce Parkway Richmond, BC V6V 2X7 Canada

Phone:

+1 604-256-2180

Toll Free:

+1 866-838-9095
( 9:00am-5:00pm)

China Toll Free:

950-40480866
( 0:00am-1:00pm)

Email:
For consulting or purchasing any M.E services or products,
please contact with any of our M.E Merchants and representatives.
We are here for you and your business!
Our professional consultants are well prepared to solve
your problems and answer your questions!
Contact Us
Any questions regarding website promotion, business negotiations, strategic cooperation, please fill out your inquiries and we will get back to you shortly.

Toll Free:

+1 866-838-9095

PDT/PST

9:00am-5:00pm
China Toll Free:

950-404-80866

Bejing Time

0:00am-1:00pm